NZ Glacial Clay Masque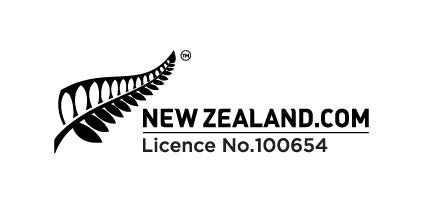 A naturally infused NZ botanical formulation makes this masque the perfect face treatment. NZ Glacial Clay detoxifies and delivers essential minerals such as Iron, Silica and Calcium, while Mamaku Fern, Kawakawa, Aloe Vera and Olive Oil provide soothing and softening. Packaged in an elegant 100gm retail jar containing 20-30 facial treatments. Suitable for all skin types. USE: Apply the clay masque to a freshly cleansed face for 3-5 minutes. After the first 3 minutes spray the masque with a spritzer. Repeat the spritzer application after another 2 minutes. Using a warm moist face cloth gently wipe the masque off the face. Apply spritzer and finish with a product such as a serum or moisturizer
20-30 Face Treatments per jar
Stimulates Cell Renewal and Collagen Production
Revitalises Complexion and helps to reduce pigmentation
Improves the texture and tone of ageing skin damaged by everyday sun exposure
Removes dead cells leading to better absorption of products
Gentle on all skin types
High level of Detox with immediate pore tightening effect
100% certified natural product made in NZ
Not tested on our furry friends
Apply the clay masque to a freshly cleansed face for 5-10 minutes. After the first 3 minutes spray the masque with a spritzer. Repeat the spritzer application after another 2 minutes. Using a warm moist face cloth gently wipe the masque off the face. Apply spritzer and finish with a product such as a serum or moisturizer






Customer Reviews
04/19/2022
my Masque Heaven
I love NZ Glacial clay fine masque. It makes my skin glow with gentle cleanliness down to its deepest pores. It makes my skin feel very loved and nourished. It is extremely easy to use on your face and decolletage!
JULIA B.

United States
01/19/2022
My favourite mask
I use this mask weekly and my skin feels much softer and healthier. I love that it's all natural and NZ made. It smells nice, it's easy to apply and it really works. I am very impressed!
Aggie

New Zealand
01/13/2022
Amazing a Holy Grail product
Since purchasing I've used the Clay as both a twice weekly deep cleanse mask treatment but also love using it daily as part of my morning cleanse. So versatile and adds a glow without any flaking or drying... Which has happened to me when using other clay masques. Seriously in love... Use the mist with it and of course I bought numerous tubs in the buy one get on free offer so I'm a happy bunny with a stock of 6 pots. I kindly gave my old teens a pot and they too enjoy it on there more acne prone skin... So what more can I say other then do not ever stop producing glacial clay and please let me know when you bring out a complimentary oil or serum product. Thank you. Elaine
Elaine L.

New Zealand
01/10/2022
Amazing for sensitive skin types!! 10/10!!
I have been using Glacial Clay for the last few weeks and have been so impressed with the results. I suffer with extremely sensitive skin (eczema) and couldn't believe the changes in my skin texture and complexion. I am so pleased to have found a product which works and doesn't irritate my skin. Thank you!! :)
Ellice

New Zealand
09/10/2021
This Mask has honestly changed my life!! It's my favourite skin care product & I use it almost every night!! In the past, I've really struggled to find skin care products that actually work & make my skin feel amazing, but after using this mask I'll never look for another one again! It feels amazing on your skin & doesn't leave your face feeling dry or too tight! I've also noticed that my acne scars have improved so much since using this mask & my confidence is through the roof!! 10/10 recommend this product.
09/04/2021
I absolutely love this face mask! I could feel the high quality of the ingredients in this product as soon as I applied it! I also got one for my mum for her birthday and she loved it too! I work night shifts and this seems to take its toll on my skin with lack of sleep and air-conditioned environment. The mask made my skin glow and feel so balanced this will definitely be my weekly ritual going forward! 100% recommended!!
08/08/2021
Love! My skin glowed for days after using this mask, not to mention how silky my skin felt and also how calm and clear my skin looked. Can highly recommend!!
07/20/2021
I tend to stick to a minimal skin care routine and I had never used a clay mask before. But after discovering NZGC I am not looking back! This AMAZING clay mask has helped me to manage redness and breakouts but also leaves my skin feeling so soft and looking great. Highly recommend to all!
Our Ingredients
Mamuka - Black Fern
Mamuka is a native Black Tree Fern that has been used by the Māori people for centuries to improve the look and feel of skin. It contains unique nutrients that are especially effective at bringing natural hydration and locking in moisture for radiant, softer skin. Recognised worldwide as having a supreme level of performance in anti-ageing products. The Mamaku fern's stems are packed with gel that work together to mechanically lift and tighten the skin quickly, reducing fine lines and wrinkles. The gel not only helps skin cells rejuvenate by encouraging the production of collagen and elastin cells, it also offers rich moisture that soothes and softens parched skin. The potent nutrients in Mamaku extract are powerful antioxidants that support the skin from signs of aging including dark spots from sun exposure, as well as fine lines and wrinkles, so skin appears more radiant, plump and pliable.
Kawakawa
Kawakawa is an important herb in Māori medicine. It has anti-microbial, anti- inflammatory and anti-fungal properties. It works to strengthen the skin, while restoring hydration and providing intense nourishment. It's perfect for skin which is either overly dry or oily, as it calms and restores balance upon application. It also assists in alleviating itchiness and redness.
Aloe Vera
Aloe vera is gel from the leaves of aloe plants. People have used it for thousands of years for healing and softening the skin. It helps stimulate the production of collagen in the skin, which reduces the appearance of scarring. And it contains 98% water which helps moisturise, soothe and hydrate the skin. Regular use will help improve elasticity and moisture retention of skin.
Known as "the plant of immortality" by the Egyptians. It's biochemistry contain anti-fungal, anti-viral, and cell regenerative properties. It, contains 75 potentially active constituents for skincare.
Get Exclusive updates
Keep in touch! Sign up for our Newsletter...