Essential Pack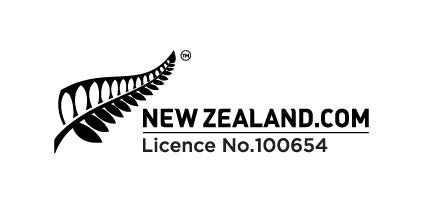 Customer Reviews
05/23/2022
Amazing!
Absolutely amazing! I use my usual cleanser first, then the clay masque, followed by the glacial mist & lastly my usual moisturiser. I have noticed a huge difference in my skin just by adding these two products - it is so much brighter and glowing. My dark spots and blackheads have reduced and although I'm in my mid-late 20's, I look younger! I still get hormonal breakouts but that's expected. I have recommended these products to all of my family.
01/13/2022
AMAZING
I love your Essential pack..Im using it and my skin afterward feels alive, fresh, soft clear & bright.. Really enjoy the tightness that happens as drying .. I use the spray helps refresh & moisten.. Will continue using..
Vicki G.

New Zealand
12/23/2021
Essential Pack
Love it first time I use any clay mask on my Face thank you
Martha F.

New Zealand
09/10/2021
This Mask has honestly changed my life!! It's my favourite skin care product & I use it almost every night!! In the past, I've really struggled to find skin care products that actually work & make my skin feel amazing, but after using this mask I'll never look for another one again! It feels amazing on your skin & doesn't leave your face feeling dry or too tight! I've also noticed that my acne scars have improved so much since using this mask & my confidence is through the roof!! 10/10 recommend this product.
09/04/2021
I absolutely love this face mask! I could feel the high quality of the ingredients in this product as soon as I applied it! I also got one for my mum for her birthday and she loved it too! I work night shifts and this seems to take its toll on my skin with lack of sleep and air-conditioned environment. The mask made my skin glow and feel so balanced this will definitely be my weekly ritual going forward! 100% recommended!!
08/08/2021
Love! My skin glowed for days after using this mask, not to mention how silky my skin felt and also how calm and clear my skin looked. Can highly recommend!!
07/20/2021
I tend to stick to a minimal skin care routine and I had never used a clay mask before. But after discovering NZGC I am not looking back! This AMAZING clay mask has helped me to manage redness and breakouts but also leaves my skin feeling so soft and looking great. Highly recommend to all!
07/15/2021
This NZ Glacial clay is really healing. The finest clay feels so good when you put it on and there are absolutely zero harsh ingredients. The clarifying and calming properties are perfect for my skin! Thank you for making this incredible product NZ Glacial Clay!
Our Ingredients
Mamuka - Black Fern
Mamuka is a native Black Tree Fern that has been used by the Māori people for centuries to improve the look and feel of skin. It contains unique nutrients that are especially effective at bringing natural hydration and locking in moisture for radiant, softer skin. Recognised worldwide as having a supreme level of performance in anti-ageing products. The Mamaku fern's stems are packed with gel that work together to mechanically lift and tighten the skin quickly, reducing fine lines and wrinkles. The gel not only helps skin cells rejuvenate by encouraging the production of collagen and elastin cells, it also offers rich moisture that soothes and softens parched skin. The potent nutrients in Mamaku extract are powerful antioxidants that support the skin from signs of aging including dark spots from sun exposure, as well as fine lines and wrinkles, so skin appears more radiant, plump and pliable.
Kawakawa
Kawakawa is an important herb in Māori medicine. It has anti-microbial, anti- inflammatory and anti-fungal properties. It works to strengthen the skin, while restoring hydration and providing intense nourishment. It's perfect for skin which is either overly dry or oily, as it calms and restores balance upon application. It also assists in alleviating itchiness and redness.
Aloe Vera
Aloe vera is gel from the leaves of aloe plants. People have used it for thousands of years for healing and softening the skin. It helps stimulate the production of collagen in the skin, which reduces the appearance of scarring. And it contains 98% water which helps moisturise, soothe and hydrate the skin. Regular use will help improve elasticity and moisture retention of skin.
Known as "the plant of immortality" by the Egyptians. It's biochemistry contain anti-fungal, anti-viral, and cell regenerative properties. It, contains 75 potentially active constituents for skincare.
Get Exclusive updates
Keep in touch! Sign up for our Newsletter...