By far the BEST skin care product I have ever used! Literally changed my skin, I'm so addicted Do yourself a favour and get yourself some NZ Glacial Clay products, won't regret it.

It's the first time using a clay masque and I'm truly delighted.  From unboxing the jar within it's gorgeous packaging to the application of the contents -the clay masque left my skin feeling soft, smooth and loved.  Such a beautiful product that I've used biweekly for the last month with rapid results of smaller pores and a far brighter complexion. Generous volume in the packaging will see me using this one for another two months at least.  Excellent value for money.
This is such a lovely product!. My skin felt fabulous afterwards and it helped tighten my enlarged pores. Will definitely continue using this great natural product!
Ah-ma-Zing product guys!!! Aligns with all things that make me feel happy to be human!! 100% NZ, kind to animals, locally sourced, heavy metal really isn't my thing & natural is always my first option! thanks for hooking me up guys!!

Fantastic product feels wonderful and and is all natural so none of the nasty chemicals that in other bands clay masks which makes it perfect for any one with sensitive skin as well.
Such a nice face mask! I have extremely sensitive skin so was worried my face was going to react but it didn't, it felt amazing!
I am absolutely obbessed with this clay masque from @nzglacialclay. I just applied it again and the cooling effect on application is so dreamy!! I was having a giggle to myself about how tight it was getting as it dried. It feels incredible though. My skin now feels wonderful.
Absolutely love this clay mask from @nzglacialclay. I was so stoked to see how supple and glowy my skin felt after I wiped it off. An absolute must have in your skincare routine.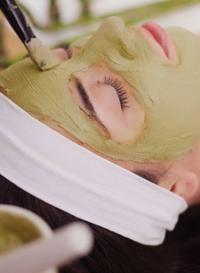 Get Exclusive updates
Keep in touch! Sign up for our Newsletter...